Our new and improved "Job Settings" page makes it super easy to update the miles and hours that volunteers contribute on each job.
Most of the time you probably don't even notice that MOWscheduler is quietly keeping volunteer score for you: who drove which route on what day, and the mileage and time they spent doing that. When those numbers are needed, whether tax season, PR or grant-writing time, they are right there with a few simple clicks on the "Volunteer Credits" page.
Occasionally though, work is needed when clients are added, deleted, and/or reshuffled from one route to another. That's when estimated shift duration and distance required to deliver the impacted routes need to be reviewed and adjusted to keep the records accurate. To make that work as easy as possible, we recently redesigned the "job settings" page.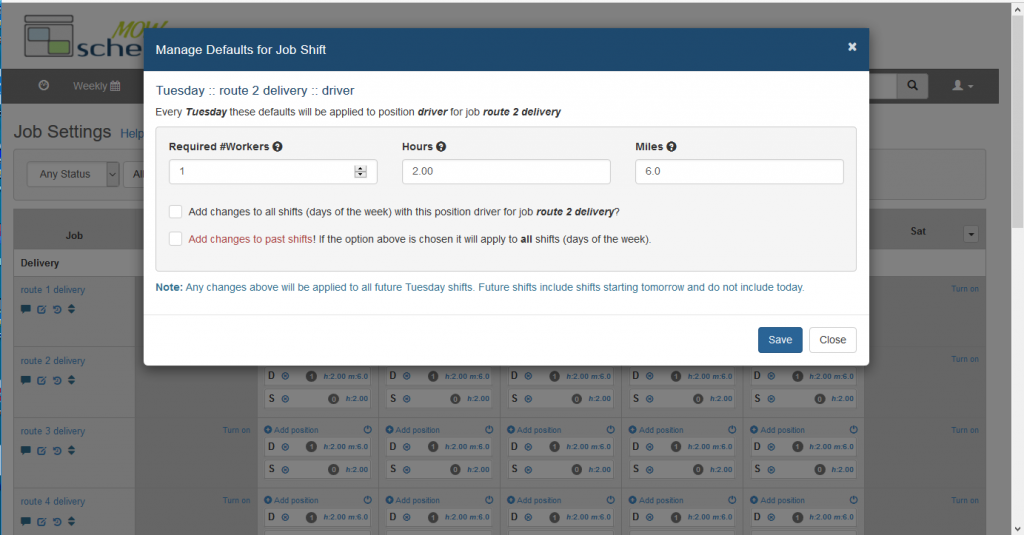 Volunteer resource requirements such as miles and hours, plus volunteer head counts and the weekdays applicable to each job, can all be reviewed and adjusted in one intuitive and productive environment.